Emrah Kazan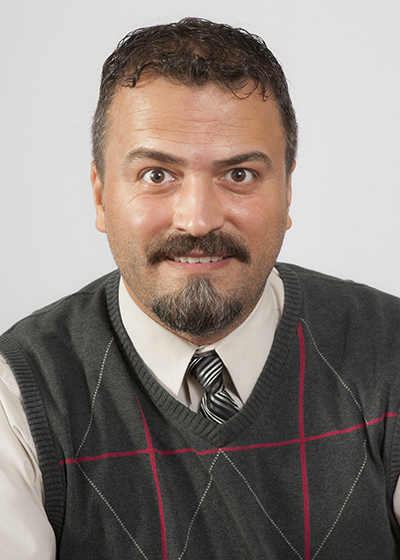 Sr.Lecturer, Civil and Environmental Engineering
5050 Anthony Wayne Dr., Detroit, MI 48202
Marvin I. Danto Engineering Development Center (EDC)
Room 0514.05
ekazan@wayne.edu
(313) 993-4369
(313) 577-3881 (fax)
< View all profiles
Emrah Kazan
Biography
Dr. E. Emrah Kazan has BS, MS and PhD degrees in Civil Engineering. He mainly focused on Construction Management during his graduate studies. Dr. Kazan is currently in charge of the Construction and Facilities Management Laboratory (CFM) and Construction Management Graduate Program in our department. He teaches various construction management graduate courses and undergraduate courses. He also serves as the faculty advisor for the ASCE WSU Student chapter.
As a construction professional, before joining our department, he has served in various positions (project manager, project scheduler, project engineer) for general contracting companies involving commercial and infrastructure projects.
Education
Ph.D. Civil Engineering, Wayne State University, 2013
M.S. Civil Engineering, Wayne State University, 2005
B.S. Civil Engineering, Suleyman Demirel University, Turkey, 2000
Courses Taught
• CE 6880 - Building Information Modeling - Advance Computer Aided Design • CE 6010 - Introduction to Construction Management • CE 7020 - Construction Safety • CE 5995 - Construction Engineering and Management • CE 3010 - Introduction to Computer Aided Design
Research Interests
Dr. Kazan through most of his academic life mainly focused on occupational safety and health, building information modeling and technology integration to construction industry. His research interests are:
Building Information Modeling,
Technology integration to construction industry
Data Mining and Analysis
Accident Analysis
Activity Hazard and Risk Analysis,
Construction Project Management
Project Quality Assurance / Quality Control 
Awards and Honors
Graduate School Research Dissertation Fellowship Award, Wayne State University, Detroit, MI, 2011 – 2012.