Engineering Alumni Spotlight: Rudraksh Bhawalkar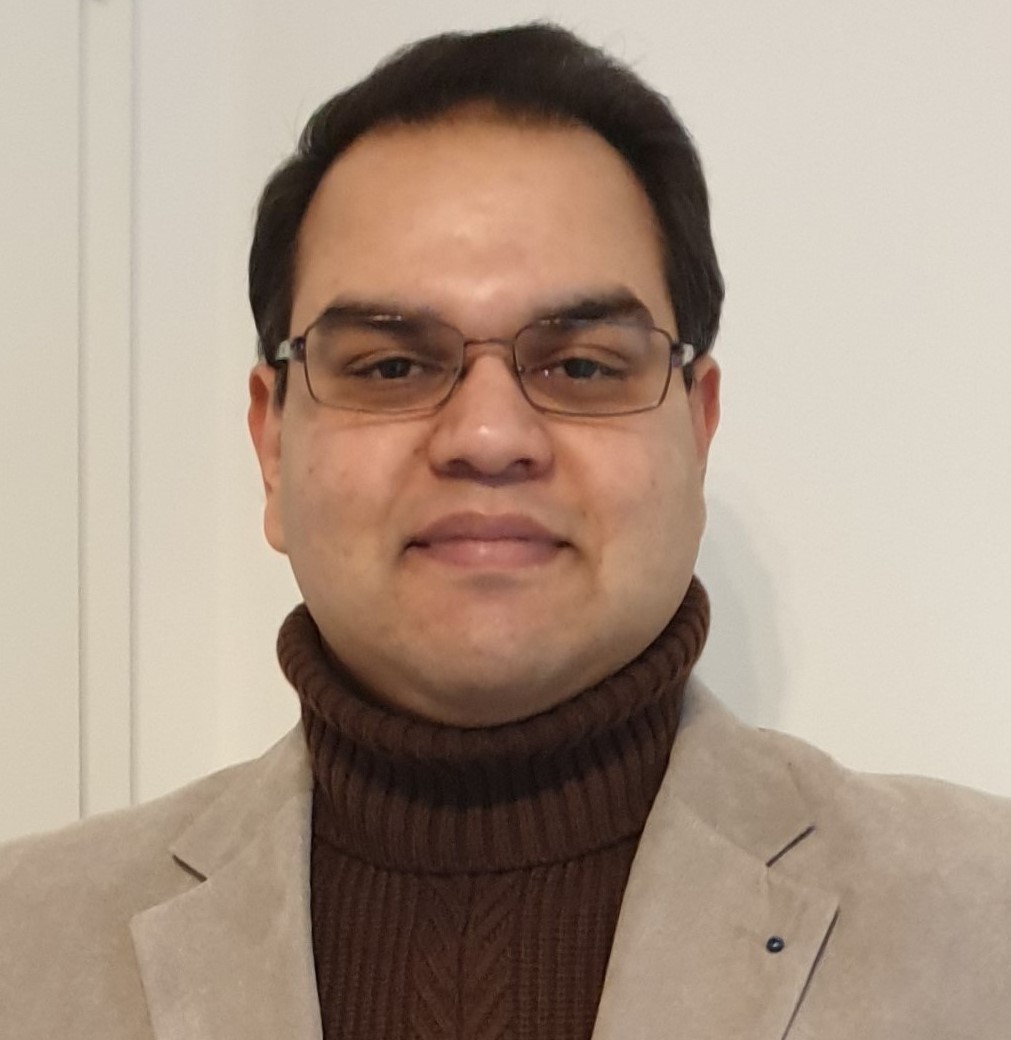 Rudraksh Bhawalkar left his home country of India to come to the U.S. in 2005 and study at Wayne State University. He had never made that long of a journey alone before. However, since earning his M.S. in electrical and computer engineering in 2006, he has traveled all over the world building a career of more than 15 years in information technology, data science and artificial intelligence. Bhawalkar's work has left a lasting impression on corporations throughout the U.S., Europe and Africa in consumer goods, health care, finance, manufacturing and energy. It has also made him a global citizen with insightful stories and lessons to pass along to the students he mentors.
Can you please describe your career path?
After completing the M.S. degree from WSU, I got into the fields of business intelligence, data warehousing, analytics and artificial intelligence. I worked in retail, print media, and the oil and gas industries for the first phase of my career as a data engineer, team lead and architect across the Midwest, east coast and southern U.S.
In January 2015, I had the chance to move to South Africa to pursue sales and practice management for data, analytics and artificial intelligence business for the entire continent of Africa, working at an Indian multinational company based at Johannesburg. It was a very different but an enriching experience with a chance to travel to southern and east Africa. I moved to Germany In April 2017 as the sales lead for data, analytics and AI for retail, CPG, media, health care, pharmaceutical and medical device business for continental Europe.
Currently, I am working for Accenture as the solution architecture principal director and leading responsible AI capability for Austria, Switzerland, Germany and Russia. Thanks to God, my parents and family, the journey through four continents and 30 countries has been extremely fulfilling.
Describe the ways you've stayed connected to Wayne State since graduation.
I registered for the periodic newsletters and kept following the advancements happening at Wayne State University, especially at the College of Engineering. I made a small donation as well in the last decade to the college. Most importantly, I kept in touch with a few of the professors in the electrical and computer engineering and computer science departments.
With what other organizations do you volunteer, and what are your hobbies and interests?
I generally volunteer, within my personal capacity, to mentor students and professionals irrespective of the organizations. My hobbies are astronomy (I used to teach children about it in India), reading (mainly about strategy, sales, and people/personal development) and geography. I'm currently teaching my son about both astronomy and geography.
Why did you choose to attend Wayne State?
I always had interest in the automotive sector, so after getting my bachelor's in electronics and communications engineering, I wanted to try my hands in automation and control systems. In 2005 there was no better place than the "big three" automotive companies and Detroit to pursue this. Thus, I applied to Wayne State University and, luckily, I got in. On the personal side, I had some relatives in Canada that were just on the other side of the border, so WSU fit pretty well on both the personal and educational fronts.
List any student organizations or teams you were part of at Wayne State.
I was an active member of the Indian Student Association at Wayne State. I helped new arriving students in the winter semester by arranging for their pickups from the airport, train stations and Greyhound bus stops, and organizing temporary accommodations. I also helped organize cultural festivals in the Fall 2005 semester, particularly the Diwali celebration.
How did your education at Wayne State prepare you for what you are doing today?
In India, I was used to a very traditional education system, but at WSU I saw a very practical way of learning which gave me a different perspective to look at things, processes and how people are affected through applications of engineering topics. There were professors with years of industry experience who created a more realistic study environment. There was a very healthy social environment where you could live and meet with people from different cultures, ethnicities and countries, which helped provide a foundation for me to become a global citizen. This perspective helped me sail through easily and successfully in my professional and personal life.
Who influenced you the most during your time at Wayne State?
There was never one thing or one person who influenced me; rather, the whole ecosystem of WSU helped me to become a good person. There was some bad and some good, but it all added up to a great experience. I also learned about different aspects of university operations by working as a graduate student assistant at McDonald's, Science Library, NEMS/MEMS Laboratory and the Department of Mechanical Engineering front desk.
What is the most important thing you learned at Wayne State?
The most important thing I learned was the importance of Mom, Dad and home. I landed at WSU on August 25, 2005, and before this I never traveled alone this far from home and for this long. When I started my life as a graduate student, I realized that whatever we take for granted — like Mother's hand-cooked food, protection and assurance from Father — are priceless, hard to earn and few are lucky to have them. We should always respect parents and family, and try to provide to our loved ones as much as possible. All these things made me a humble but confident person, and it set the mantra for me that, "I can achieve what I want, but should do so with respect for others."
What advice do you have for current students who want to make the most out of their experience at Wayne State?
Be humble, confident, honest and a lifelong learner. Try everything — cautiously though, and take calculated risks.