Wayne State-led collaborative center for autonomous vehicle research receives $4.5 million from National Science Foundation and industry partners
A multi-university, industry-sponsored research collaboration led by Wayne State University received a five-year grant with a total budget of more than $4.5 million — including $2.25 million from the National Science Foundation — to support the formation of the Center for Electric, Connected and Autonomous Technologies for Mobility (eCAT).
The eCAT is an NSF IUCRC (Industry-University Cooperative Research Center) tasked with developing sustainable mobility technologies such as electric vehicle design, autonomous systems, V2X communications and real-time edge computing. Wayne State partnered with the University of North Texas and Clarkson University to gather a diverse group of scientists interested in closing a gap in synergistic research in these areas.
Wayne State hosted a kickoff meeting on Sept. 15 to bring companies, government agencies and academic researchers together to discuss and select research projects, offer insights on the center's operation, and gather feedback.
"This NSF award is clear evidence of our institution's exceptional capabilities and accomplishments in mobility and electric vehicle research," said Caisheng Wang, professor of electrical and computer engineering at Wayne State, and the center's director. "It serves as a platform to showcase our dedication to pushing the boundaries of knowledge in this crucial field and our unique proximity to the industry."
---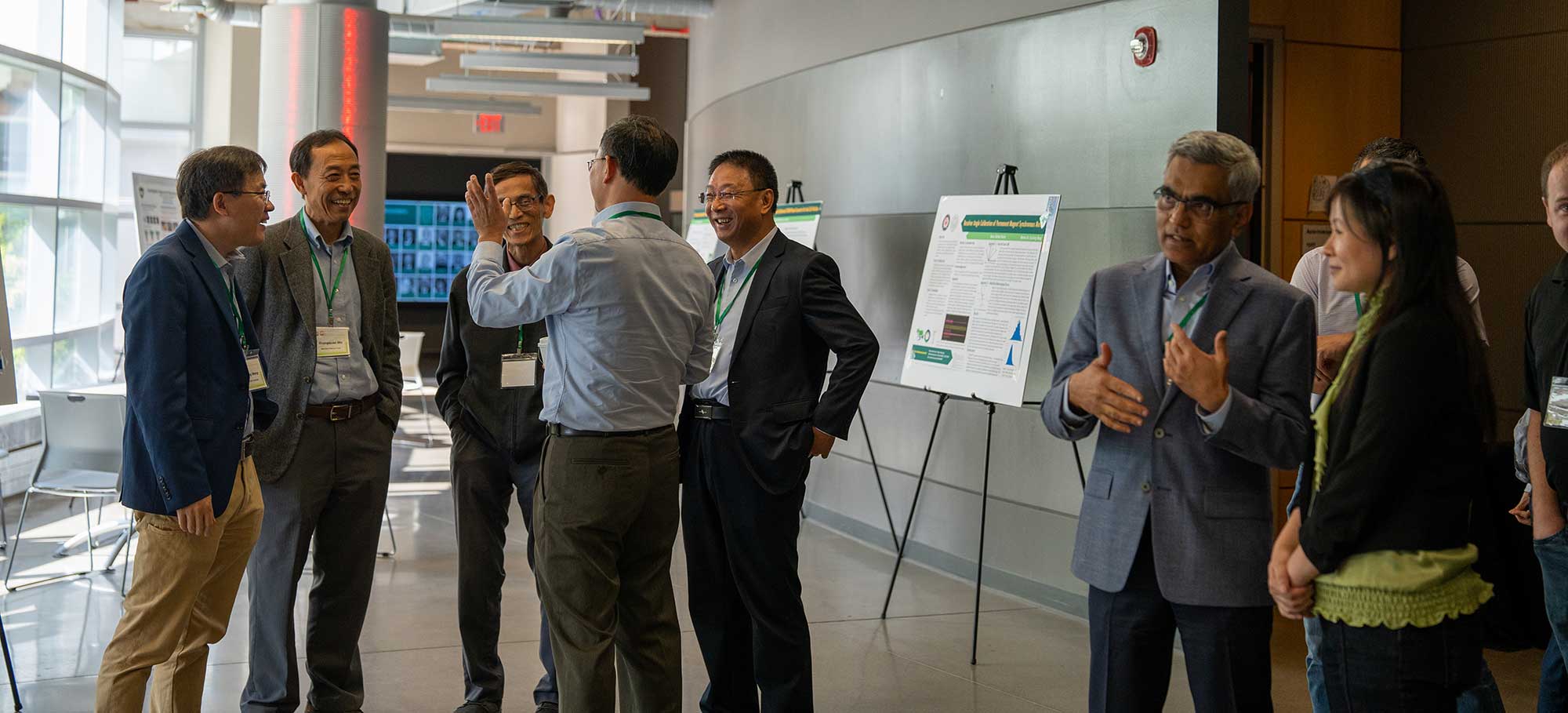 ---
Other co-principal investigators for the Wayne State site include Zheng Dong, assistant professor of computer science, WSU site co-director and leader of the eCAT's education and workforce development; Daniel Grosu, associate professor of computer science; and former WSU faculty members Weisong Shi and Marco Brocanelli.
In addition to the faculty, industry liaisons and student research teams from Wayne State and its two partner universities, the eCAT also benefits from an industrial advisory board that identifies potential projects. The group comprises high-level executives from OEMs, tier-1 suppliers, startups and IT companies.
The eCAT, which received an NSF planning grant in 2021, has a mission to work closely with industry partners to develop and deploy next-generation electrification, resilient sensing/perception, real-time edge computing, and smart infrastructure and advanced power electronics techniques to achieve higher safety and efficiency, and broader environmental benefits. The goal is to initiate and accelerate the transformation of mobility methods from conventional vehicles to electric, connected, and autonomous vehicles by creating essential and innovative technologies.
The award number for this NSF grant is 2231523.
Faculty spotlight