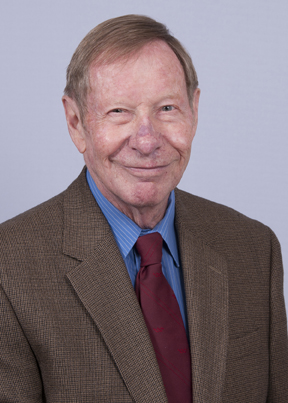 Erhard Rothe
Professor Emeritus, Chemical Engineering and Materials Science
Contact
313-577-3865
Chemical Engineering Dept,
Engineering Bldg.
Professor Emeritus, Chemical Engineering and Materials Science
Faculty Status
Emeritus Professor, retired in 2015
Education
 Ph.D. University of Michigan 1959
Research Interests
Molecular beam collision studies, Interaction of isolated molecules with light, Surface modifications by means of irradiation with UV laser-light; analysis of supercritical CO2 by laser light; Production of nano-sized surface features;
Publications
 According to Google Scholar on Nov 9, 2018, there are 201 publications and 4656 citations to those.
Professional Affiliations
 American Physical Society (Fellow)
American Chemical Society
AAAS
Awards and Honors
 Max Planck Forschungs Preis of the Alexander von Humboldt Society
Other Professional Experience
 Staff Scientist, General  Dynamics Convair, San Diego 1959-1969.