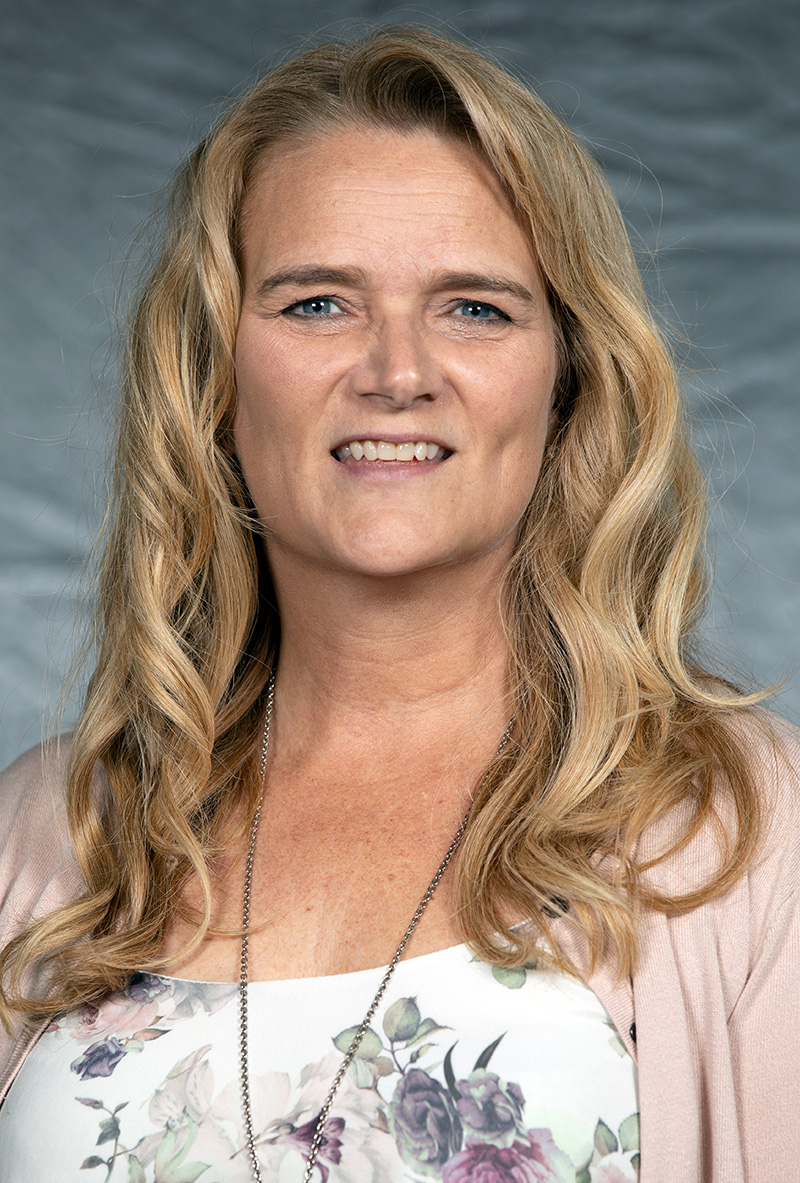 Cynthia Bir
Professor and Chair, Biomedical Engineering
Contact
313-577-7821
818 W. Hancock
Bioengineering Center
Professor and Chair, Biomedical Engineering
Scopus URL
Biography
Professor and Chair, Department of Biomedical Engineering, Wayne State University, Detroit, MI 2019-present
Professor, Department of Surgery, University of Southern California, Los Angeles, CA 2013-2019
Professor, Department of Biomedical Engineering, Wayne State University, Detroit, MI, 2009-2013
Dr. Bir has extensive research experience in the area of human injury tolerances. Her research interests include sports injury biomechanics, ballistic impacts, blast injury, and forensic biomechanics. She has studied the effects of impacts to all regions of the body and is known world-wide for her work in this area.  Besides being a professor at Wayne State University, Dr. Bir is currently serving as a member on the NFL Engineering Committee and is part of the review committee for the Head Health Tech Challenge. She was the lead science consultant for ESPN's Sport Science and won two Emmys for her work on the show.  She continues to consult for a variety of science based shows. 
Dr. Bir is a fellow into the American Institute for Medical and Biological Engineering as well as a member of the Wayne State University College of Engineering's Hall of Fame. 
Courses Taught
BME 2050 Anatomy and Physiology
BME 7180 Advance Topics in Injury Biomechanics
Publications
Select publications
Cronin DS, Bustamante MC, Barker J, Singh D, Rafaels K, Bir C, Assessment of Thorax Finite Element Model Response for Behind Armor Blunt Trauma Impact Loading Using an Epidemiological Database. ASME Journal of Biomechanical Engineering, Accepted September 3, 2020. BIO-20-1185
Kapeles, J, Bir C, Human Effects Assessment of 40mm Nonlethal Impact Munitions. Hum Factors and Mech Eng Def Saf. 2019 April; 3(2).
Roth, S, Monzer, A, Hassan, F, Shuangshuang, M, Bir, C and Taddei, L. SPH-based method to simulate penetrating impact mechanics into ballistic gelatine: toward an understanding of the perforation of human tissue. Extreme Mech Letters. 2019 May; 29: 100479.
Johnson DJ, Raymond DE, Chen C, Quon M, Lis J, Choi MR, Lopez C, Han A, de Leon RD, Bir C, A Molecular Method to Detect Wound Cells in Bloodstains Resultant of Sharp Force Injuries for Crime Scene Reconstruction. J Forensic Sci. 2018 May;63(3):842-848.
Madias C, Maron BJ, Dau N, Estes NAM 3rd, Bir C, Link MS. Size is an important determinant chest blow-induced commotio cordis. Med Sci Sports Exerc. 2018 Apr 3. doi: 10.1249/MSS.0000000000001630. [Epub ahead of print].
Chang TP Santillanes G, Claudius I, Pham PK, Koved J, Cheyne J, Gausche-Hill M, Kaji AH, Srinivasan S, Donofrio JJ, Bir C, Use of a Novel, Portable, LED-Based Capillary Refill Time Simulator within a Disaster Triage Context. Prehosp Disaster Med. 32 (4):451-456, 2017.
Chenpanas P, Bir C, Fatal Injuries of Law Enforcement/Correctional Officers Attacked with Sharp-Edged Weapons. J Forensic Sci. 62 (3):700-704, 2017.
Esquivel AO, Sherman SS, Bir CA, Lemos SE, The Interaction of Intramuscular Ketorolac (Toradol) and Concussion in a Rat Model. Ann Biomed Eng. 45 (6):1581-1588, 2017.
Schellenberg M, Inaba K, Cho J, Tatum JM, Barmparas G, Strumwasser A, Grabo D, Bir C, Eastman A, Demetriades D, Injuries sustained during contact with Law Enforcement: An analysis from US Trauma Centers. J Trauma Acute Care Surg. 2017.
Bir C, Andrecovich C, DeMaio M, Dougherty PJ, Evaluation of bone surrogates for indirect and direct ballistic fractures. Forensic Sci Int. 261:1-7, 2016.
Awards and Honors
2015 Hall of Fame, Alumni Wayne State University, Detroit, MI
2014 Fellow American Institute for Medical and Biological Engineering, Washington, DC
2011 Outstanding Faculty Service College of Engineering, Wayne State University, Detroit, MI
2010 Outstanding Faculty Service College of Engineering, Wayne State University, Detroit, MI
2009 Alpha Award of Innovation Engineering Society of Detroit, Detroit, MI
2009 Headliners Award Women of Wayne, Detroit, MI
2008 Women to Watch Crain's Business Daily, Detroit, MI
Education
Ph.D. in Biomedical Engineering, Wayne State University, Detroit, MI, 2000
M.S. in Mechanical Engineering, Wayne State University, Detroit, MI, 1999
M.S. in Bioengineering, University of Michigan, Ann Arbor, MI, 1992
B.S. in Nursing, Nazareth College, Kalamazoo, MI, 1990
Research Interests
Forensic Bioengineering
Law Enforcement Safety
Biomechanical Analysis of MTBI Associated with Football
Evaluation of the Cumulative Concussive Effect of Heading in Youth Soccer
Evaluation of Acceleration Techniques for Measuring Head Impact Biomechanics
Correlation Between Punch Dynamics and Risk of Injury: Biomedical Analysis of a Boxer's Punch
Assessment of MTBI in Female Boxers
Courses taught by Cynthia Bir
Winter Term 2024 (future)
Winter Term 2023
Winter Term 2022