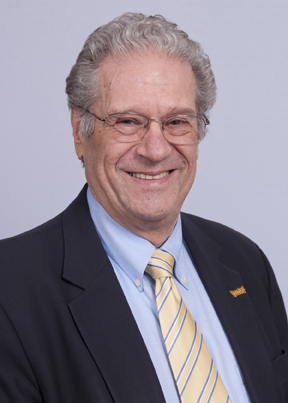 Seymour Wolfson
Emeritus Associate Professor, Computer Science
Emeritus Associate Professor, Computer Science
Biography
Seymour received his Bachelor's from the University of Chicago in 1960 and his Ph.D. in Mathematics in 1960.  He became an Assistant Professor at WSU in 1968 and was awarded tenure and promotion to Associate Professor in 1973. Seymour went on to become Associate Chair in 2004 and was appointed Interim Chair of Computer Science in 2011. He was also director of the MERIT computer network from 1969-1984.
His area of interest was in applied mathematics, and in particular he was in the then emerging field of Computer Information Technology. He specialized in teaching Computer Technology and its application in Business. Based upon his expertise in the area, Seymour garnered close to $20 million dollars in grants largely from the City of Detroit for the training of minority staff across the city in Computer Technology.
In addition, Dr. Wolfson accumulated an extensive record of service at the level of the Department, the University, and Nationally.  He served on many Departmental Committees and was both an Associate Chair and Chair of the Department of Computer Science. At the University level he served on a number of important University Committees and was elected as the President of the Academic Senate 11 times. Nationally, he served on numerous ACM committees and was named an ACM Fellow in 1978. He also was the Vice President of AFIPS for two terms, and the President of the Detroit region Phi Beta Kappa from 2004 through 2017.
Dr. Wolfson retired from his tenured faculty position as Associate Professor of Computer Science on January 21, 2013.
Research Interests
Office Animation, Training and Development, Computer Vocational Education, Web Technology