Mumtaz Usmen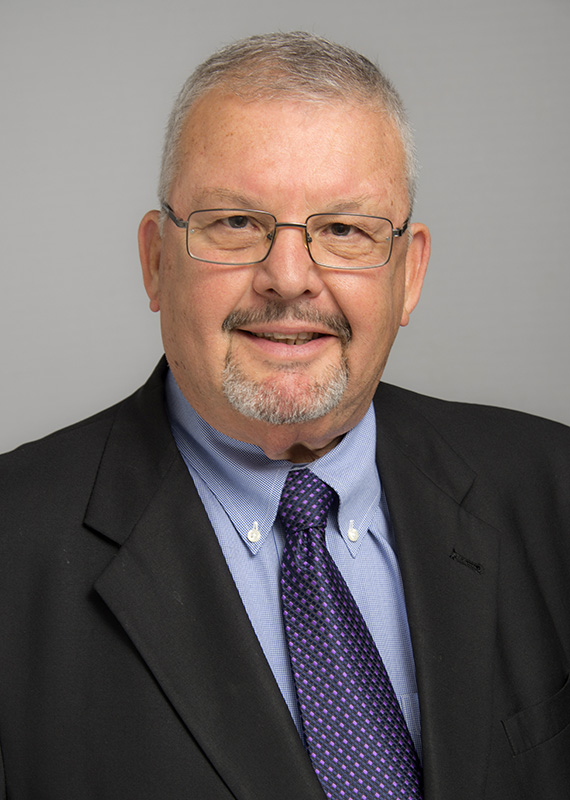 Professor, Civil and Environmental Engineering
< View all profiles
Mumtaz Usmen
Biography
Positions held by Dr. Usmen in his professional career are listed below:
Present: Professor of Civil and Environmental Engineering
August 2009 - February 2011: Interim Dean, College of Engineering, Wayne State University
October 2007- August 2009: Associate Dean for Research, College of Engineering, Wayne State University
August 1989 - September 2007: Chair and Professor , Department of Civil and Environmental Engineering, Wayne State University
August 1980 - July 1989: Department of Civil Engineering, West Virginia University: Professor (1987-1989); Associate Professor (1981-1987); Assistant
Professor (1980-1981); Served as Interim Department Chair from August 1983 to July 1984; received tenure in August 1986.
May 1987 - July 1989: Technical Director, Center for Excellence in Construction Safety, West Virginia University
September 1977 - July 1980: Assistant Professor, Department of Civil Engineering, Ege University, Izmir, Turkey
Dr. Usmen has expertise in geotechnical, materials and construction engineering; however, for the past three decades his focus has been on construction project management with emphasis on construction safety, quality and productivity, risk management, communications effectiveness, ethical leadership, and organizational improvement. He has been an active researcher in these fields directing numerous sponsored projects, supervising MS and PhD students, as well as post-doctoral scientists. Dr. Usmen has authored over 100 publications covering various aspects of these topics. He has organized/chaired many conferences and technical sessions; taught short courses; and has made numerous invited presentations worldwide. The academic courses Dr. Usmen has taught over his nearly 40 year career have included :
CE 3450 : Civil Engineering Materials 
CE 6010 : Introduction to Construction Management
CE 7020 : Construction Safety 
CE 7890 : Integrated Construction Project Management 
CE 7995 : Ethics in Engineering and Construction
Course descriptions are provided here.
Dr. Usmen has been very active professionally by serving on a variety of national, state and local committees of technical and professional societies. He is a member of the American Society of Civil Engineers (ASCE), and has served on its Site Safety Committee. He served as the Midwest representative of the Civil Engineering Department Heads Council for two terms. Dr. Usmen is a fellow of the National Society of Professional Engineers (NSPE); a past president of the Detroit Metro Chapter of the Michigan Society of Professional Engineers (MSPE); past State President of MSPE, and a fellow of MSPE and NSPE. He served two three-year terms on NSPE's Board of Ethical Review (BER). He is the current chair of the Engineering Society of Detroit (ESD) Awards Committee, past chair of the ESD Alpha Awards Program, a long standing member and past chair of the ESD Construction and Design Committee, a past member of the ESD Board of Directors, a Fellow of ESD, and a past chair of the Fellows Executive Committee. Dr. Usmen has been involved with the Associated General Contractors (AGC), as well as American Council of Engineering Companies (ACEC) as an advisor. Dr. Usmen is also a PMI member and regularly lectures in PMI functions. In the past, Dr. Usmen was very active with, and chaired three different geotechnical committees of Transportation Research Board (TRB).
Dr. Usmen has served as an expert witness in legal litigation cases extensively, including forensic investigations and construction safety and injury cases.
Dr. Usmen has received many academic and professional recognitions, including seven awards for university teaching excellence, the Outstanding Engineer in Education and the Engineer of the Year awards in Michigan from MSPE, and Outstanding Council/Committee Leadership and Distinguished Service awards, as well as the Affiliate Council Gold Award, from ESD. (ww2.esd.org/AWARDS/GoldAward.htm)
Dr. Usmen is a Licensed Professional Engineer, registered in West Virginia and Michigan. He holds a BSCE degree from Robert College, Turkey, an MSCE from California State University, Long Beach, and a PhD from West Virginia University.
Some of the books which are published by Dr. Usmen such as Environmental Geotechnology and also Construction safety and Health for Civil Engineers are available from the Amazon (www.amazon.com/s/ref=nb_sb_noss)
A representative list of Dr.Usmen Recent publications is presented below :
    Mistikoglu, G., Gerek, H., Erdis, E, Usmen, M. Cakan, H. and  E. Kazan, " Decision Tree Analysis of Construction Fall Accidents Involving Roofers" Expert Systems with Applications, Elsevier, 2015
   Isa, M.F. and M.A. Usmen, "Improving University Facilities Services Using Lean Six Sigma - A Case Study", accepted for publication in the  Journal of Facilities Management, Emerald, 2014
Gerek, I.H., Ercis, E., Mistikoglu, G., and M.A. Usmen, "Evaluation of Plastering Crew Performance in Building Projects  Using Data Envelopment Analysis",  Technological and Economic Development of Economy,  Taylor & Francis Group, September 2014, p.1-15
Cakan, H., Kazan, E, and M. A. Usmen, "Investigation of Factors Contributing to Fatal and Nonfatal Roofer Fall Accidents", International Journal of Construction Education and Research, Taylor & Francis Group, Vol.10, Issue 4, Oct-Dec 2014, p.300-317
Gerek, I.H., Ercis, E., Mistikoglu, G., and M.A. Usmen, "Modeling Masonry Crew Productivity Using Two Artificial Neural Network Techniques",  Journal of Civil Engineering and Management,  Taylor & Francis Group, Vol.21, Issue 2, February 2015, p.231-238
 Naiel, I. K.  and M. A. Usmen, "Pavement Rutting Prediction Model based on Long Term Pavement Performance Data", ISEC-06 Conference, Zurich, Switzerland, June 2011
    Khocheiche, J. and M.A. Usmen, "Cost and Schedule Impacts of Design  Deficiencies on the Construction of Wastewater Facilities", 10th International Conference on Energy and Environment, Luxor, Egypt, March 2007
  Baradan, S. and M.A. Usmen, "Comparative Injury and Fatality Risk Analysis of Building Trades", ASCE Journal of Construction Engineering and Management, 2005
 Awad, A. and M. A. Usmen, "Construction Change Order Analysis for Combined Sewer Overflow Projects", 7th International Symposium on Environmental Geotechnology and Global Sustainable Development, Helsinki, Finland, June 2004
Usmen, M.A., Baradan, S., and K. Jayyousi, "Safety Program Guidelines for Public School Facility Construction and Operations", ASCE Practice Periodical on Structural Design and Construction, Vol. 27, No.2, May 2002.
             Find more at : www.researchgate.net/profile/Mumtaz_Usmen
Education
BSCE - Robert College, Istanbul, Turkey
MSCE - California State University, Long Beach
Ph.D - West Virginia University