Wen Chen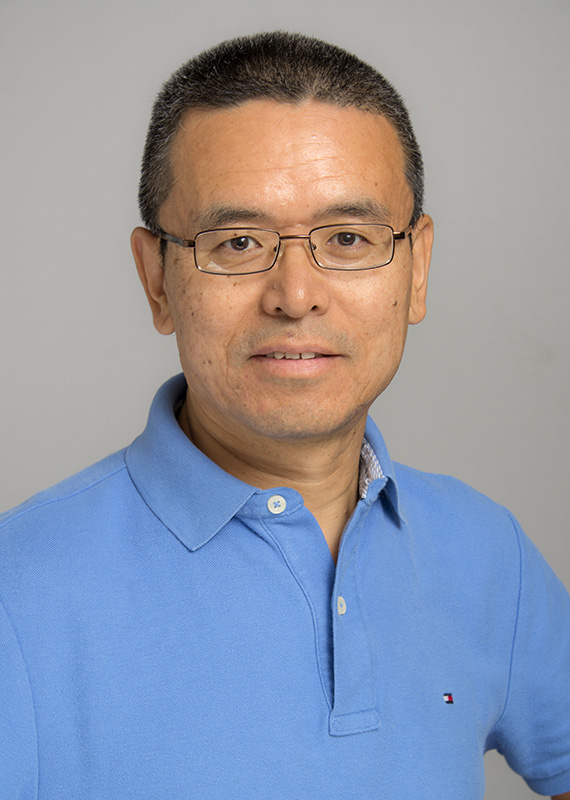 Associate Professor, Engineering Technology, Electric-drive Vehicle Engineering
4855 4th st, Detroit, MI, USA
Engineering Technology
Room ETB 1154
wchenc@wayne.edu
313-577-8165
313-577-1781 (fax)
< View all profiles
Wen Chen
Biography
Dr. Chen's teaching and research interests are in the areas of Control Systems, Alternative energy storage, and Fault diagnosis of industrial systems. He has 5 years' industrial experience in control system design and troubleshooting prior to becoming a faculty member in 2009.
Education
PhD. Engineering Science, Simon Fraser University, Burnaby, BC, Canada, 2004
M.S., Electrical and Electronic Engineering, Nanyang Technological University, Singapore, 1999.
M.S., Automatic Control, Northeastern University, China, 1995.
Dip. Electrical Engineering, Northeastern University, China, 1989. (Shenyang Gold Institute of Technology)
Courses Taught
EET4200 Control Systems
EET 3180 Analog Electronics
EET3150 network Analysis
EET3720 Microcontroller
Research Interests
 Control systems, fault diagnosis, and energy storage
Research Projects
 NSF-EPCN-1507096: Networked Battery System Management and Control for Active Diagnosis, Observability and Resilient Operation, June 2015-June 2018.
 NSF-CBET-1263723: Enabling Technologies Laboratory Student Design Program, May 2015-May 2018.
Professional Affiliations
 IEEE