<- Return to Hall of Fame
Kenneth P. Kaufman - Hall of Fame (2014)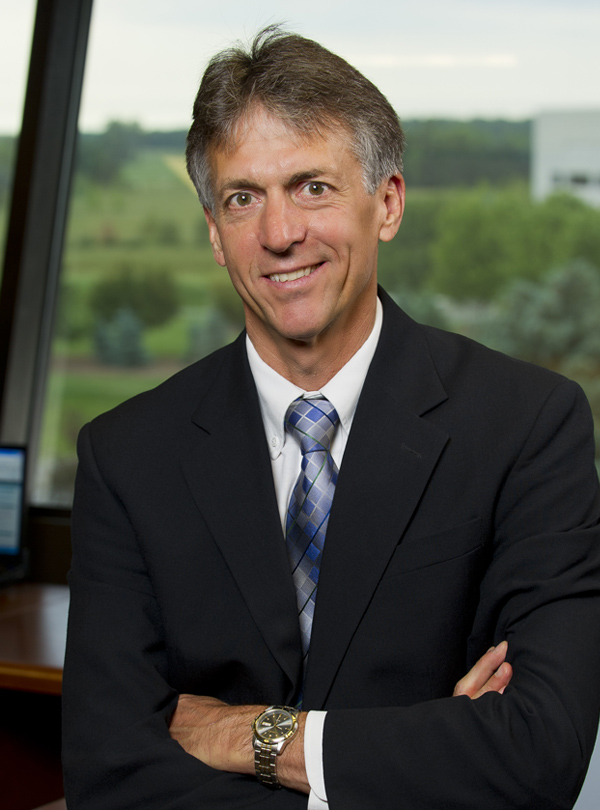 Chemical Engineering and Materials Science
BSChE 1981 began his professional career at Dow Corning in 1981 as a process design engineer. His involvement in plant design and commissioning included the Barry, Wales expansion and led to various production leadership roles in Midland, Michigan. He held a business controller position prior to becoming product line manager and leading the revitalization of Dow Corning's silane capabilities and market position.
Kaufman later returned to production leadership as Midland site manager where he implemented several key sustainability and growth initiatives. He was named business vice president of core manufacturing in 2008 and elected to his current position as senior vice president of manufacturing, engineering, and global operations in 2010. He is a member of the Hemlock Semi-Conductor Board of Directors and on the board of Dow Corning UK Limited.
In addition to his undergraduate degree in chemical engineering from Wayne State, Kaufman holds an M.B.A. from Central Michigan University. He is president of the Michigan Chemistry Council Board of Directors and a past board member of the Michigan Chamber of Commerce. He is active in the Midland community and has served as chair of the Dow Corning employee United Way campaign as well as allocation panel and committee roles. He serves as grand knight for the Knights of Columbus council at his parish in Midland. A native of St. Clair Shores, Kaufman has been married to his wife, Ellen, for 34 years. The couple has a daughter, Jennifer, and son, Brian.